Eventful Bozen in the winter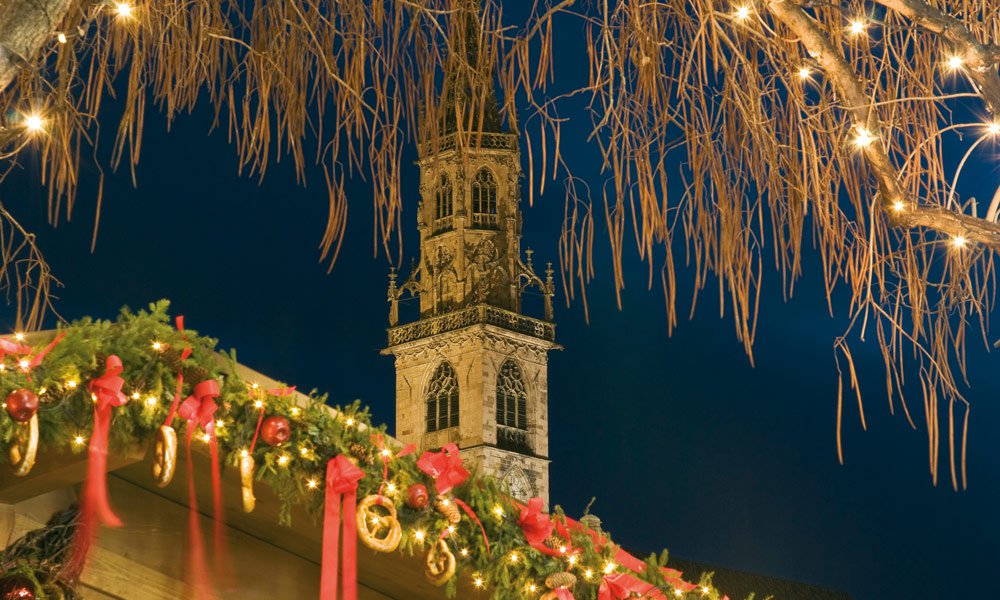 The contemplative winter time is most beautiful in the Bozen Cathedral and the Waltherplatz with the Bozner Christmas market, which is well known all over South Tyrol and well beyond the Alpine region. Its tradition goes back to 1900. South Tyrolean craftsmanship, nostalgia, seductive fragrances, adventitious pastries, South Tyrolean Christmas stollen and mulled wine – this list can be continued for a long time, because the Christmas market in Bozen offers something for everyone. Bozen in winter means always romantic and nostalgic atmosphere, which you can directly perceive from our centrally located hotel.
Hiking in the surrounding mountains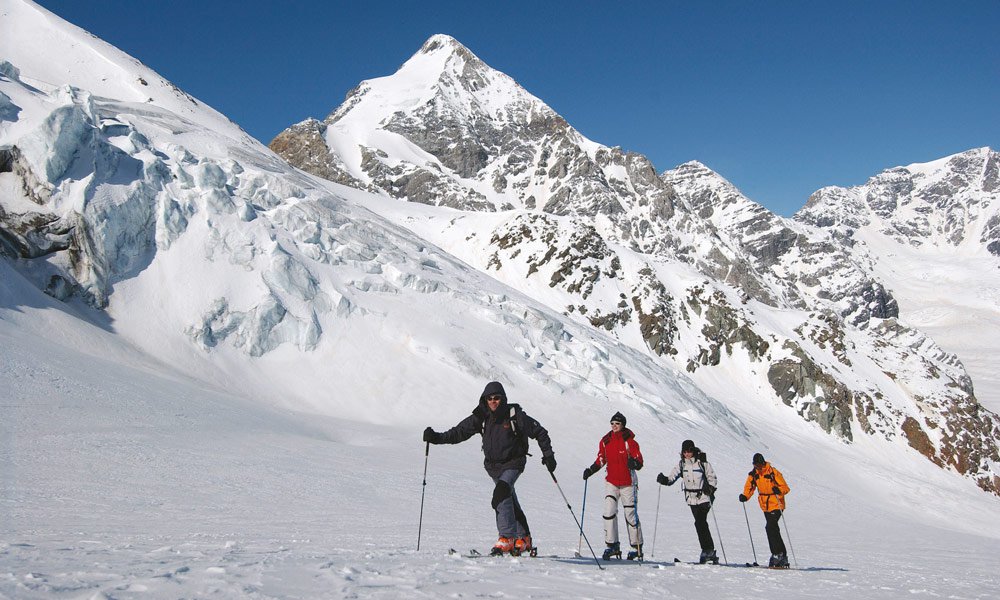 Bozen in winter is an excellent center if you want to link the city tour with the winter sports. The surrounding mountains, such as the Salten or the Langfenn, invite you to go hiking in winter, and are especially popular among snowshoe hikers. While Bozen itself is mostly snow free during the winter, you can visit the surrounding with many leisurely tours through the snowy mountains.
For skiing in Eggen valley or Gröden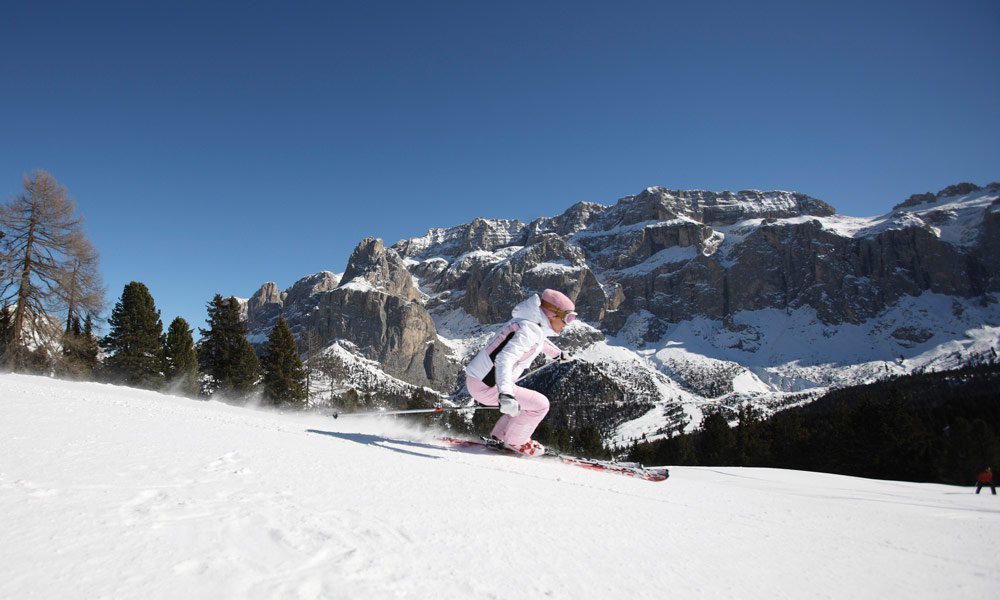 If you are attracted by slopes, on the sunny, wide runs in the Eggen valley (Obereggen), in the Sarn valley (Reinswald) or in Gröden you are in the right place. These ski resorts are easily accessible from Bozen – and although Bozen is not a winter sports resort, you can combine the advantages of a city trek with those of a typical winter holiday in the mountains of South Tyrol.