Bozen and surroundings – South Tyrol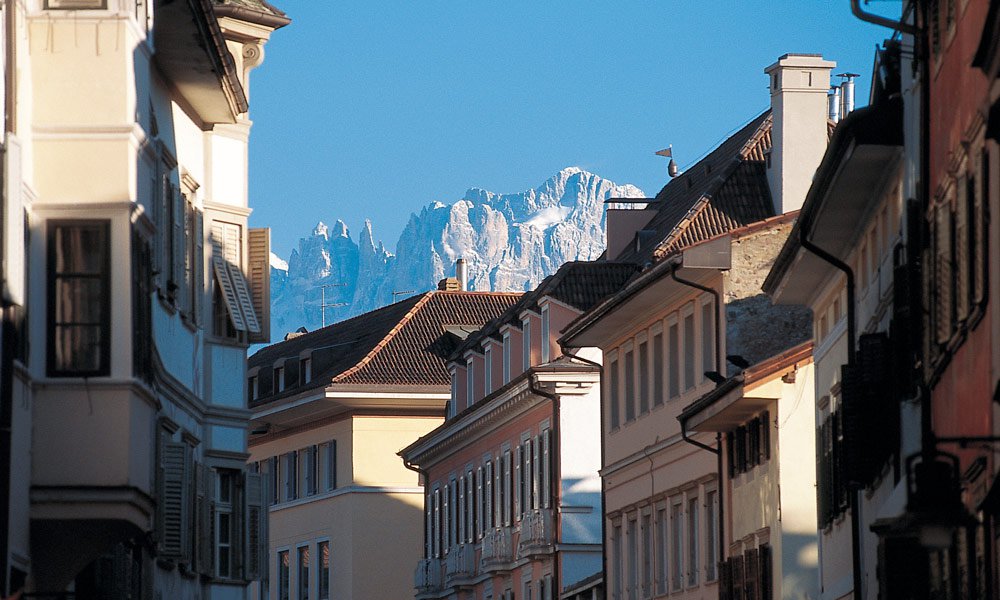 The South Tyrolean provincial capital has many facets: it is an important center of trade and industry, a university town, a place of cultural flourishing, historical sights and lived customs. If you are traveling in Bozen and surroundings, you will discover a lot. And the Kolpinghaus with the Hotel Kolping is right in the center of the action.
In the heart of a fascinating city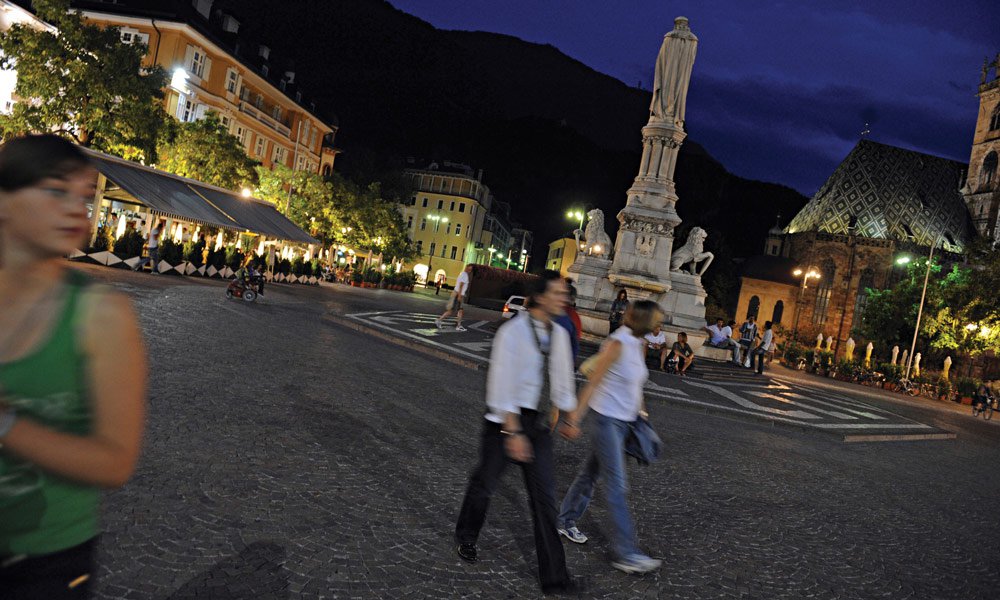 Our hotel is located in the historical center of Bozen, in the pedestrian zone, just opposite the newly built main building of the Free University of Bozen. Not far from the house – just a 2-minute walk away – is the famous Waltherplatz, known as the "Stube der Stadt" (tavern of the city). Here stands the Bozner cathedral and here also takes place annually in December the widely popular Christmas market. From the Kolping Hotel, you can easily reach the numerous art-historical sites of the city, first and foremost the South Tyrolean Archeologic Museum, which houses the "Ötzi" glaciers found some 5,000 years ago on the Similaun Glacier. The nearby fruit market and the arbours with its elegant shops invite you to go shopping.
Many excursion possibilities in the surrounding area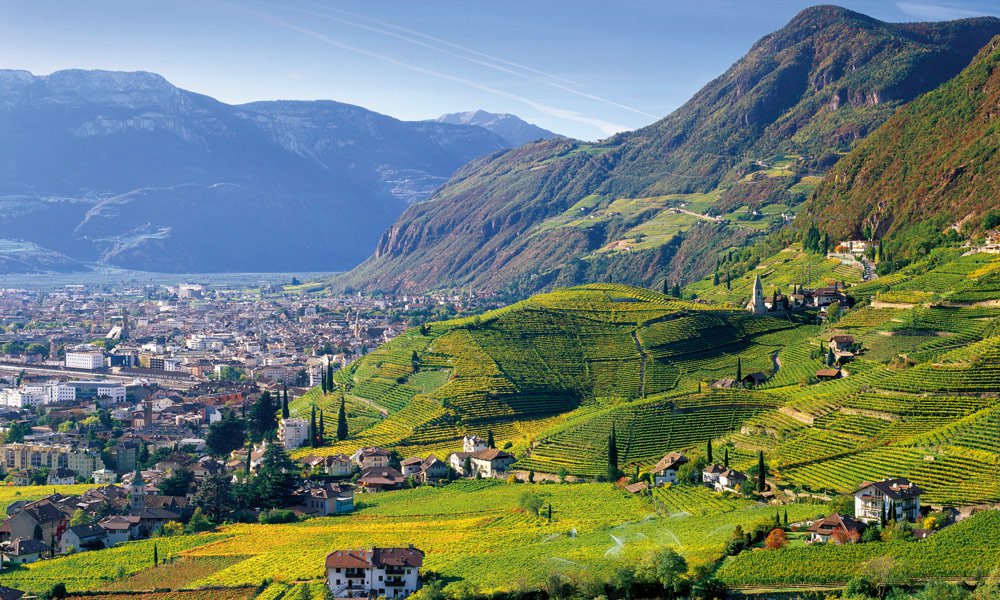 Bozen and its surroundings – this is history at every step. Vineyards, orchards, romantic castles and old monasteries characterize the landscape. From the hotel you can take day trips to the Trauttmansdorff Castle and its magnificent Botanical Garden near Meran, the beautiful Garda Lake or Venice. A Dolomite round trip is almost a must, if you visit Bozen and the surrounding area. Also the various Messner Mountain museums, Runkelstein Castle, the Kalterer Lake and Montiggler Lake, Jenesien, the Rosengarten and the high plateau Ritten are beautiful excursion destinations, which are within easy reach of Hotel Kolping.
We would be pleased to provide you with information on day trips, hiking, cycling and sightseeing in Bozen and in the surrounding area.