Your accommodation in Bozen to study and work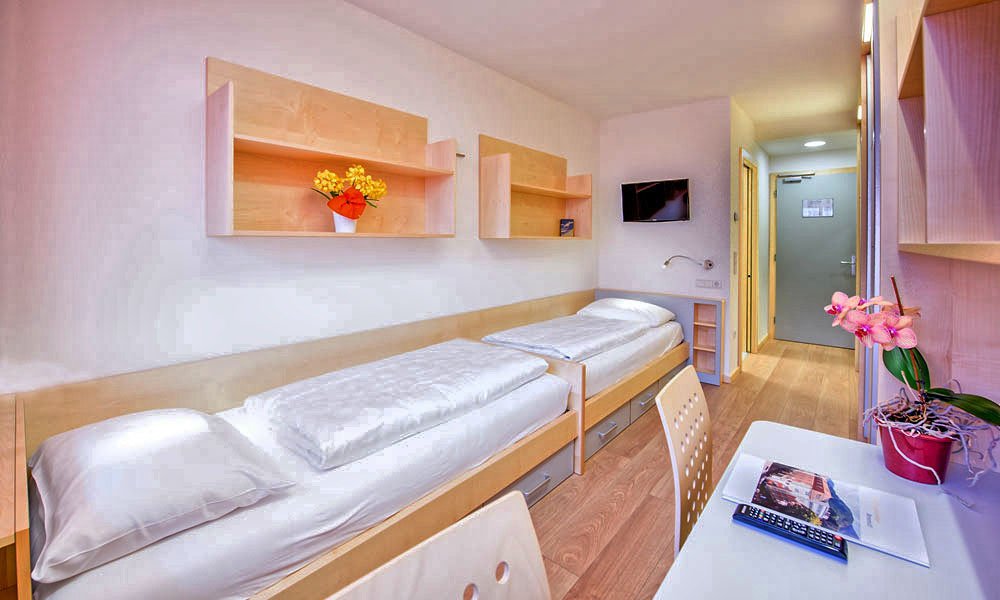 The Kolpinghaus provides a total of 80 beds to university students as well as to workers and employees. As accommodation in the center of Bozen, these can be used for a longer period of time.
The rooms are nicely furnished and equipped with bathroom/toilet and telephone. Bed linen and towels are provided by the house. Washing and ironing facilities are also available in the Kolpinghaus. Internet access (free Wi-Fi), common kitchens and our library make life in the dormitory pleasant. The green roof terrace is particularly popular.
If you stay in a room in our accommodation in Bolzano, you can have breakfast and lunch in our self-service restaurant for a surcharge. For a fee of €40.00/month, we provide lockable refrigerators and storage boxes in the communal kitchen.
Prices per person / month in a double room: € 285,00
Prices per person / month in single room: € 430,00
Before moving in, a deposit of two months' rent must be paid.