Your room in Bozen is ready for you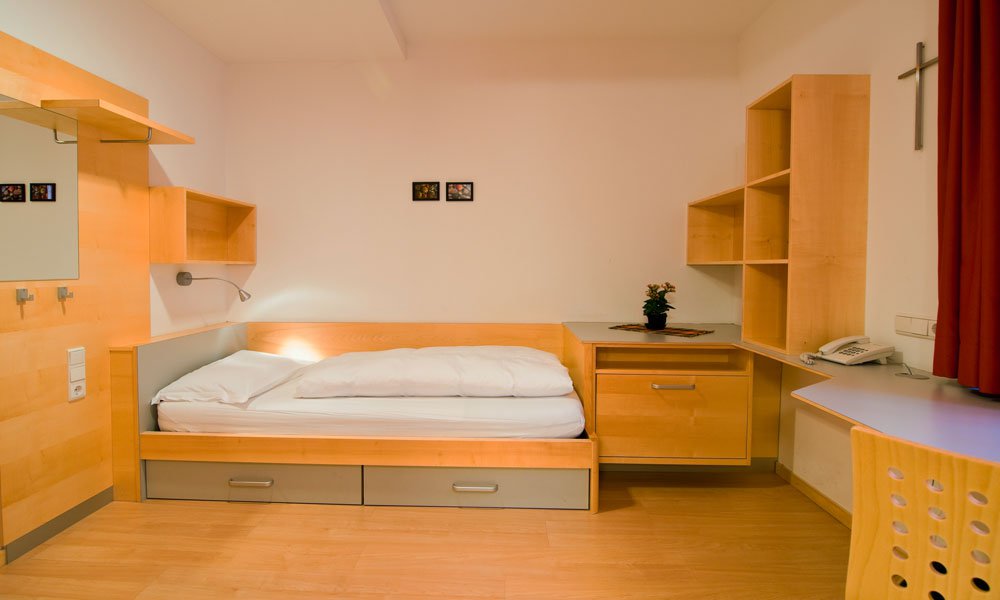 Our house has 20 single rooms as well as 20 twin rooms with separate beds. Eight single rooms and one twin room are suitable for disabled persons. Your room in Bozen is centrally located and gives you direct access to the offers of the Kolpinghaus.
All rooms are air-conditioned, modern and have a friendly ambience. Many of our guests feel the peace and the concentration on functionality, which radiate our rooms, as very pleasant.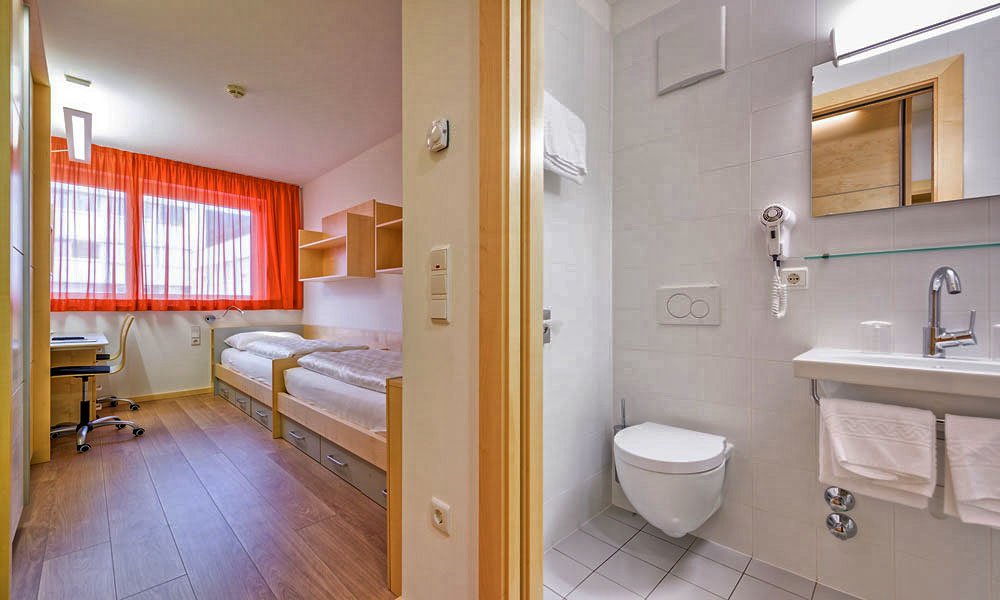 Each of our rooms is equipped with:
bathroom (shower / WC / hairdryer)
telephone
TV
internet connection (free of charge via Wi-Fi and cable)
In our library there is also an internet point accessible to all guests.